Social distancing equipment for your lab. AKTAKOM APS-7306L remote controlled, programmable power supply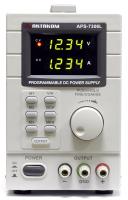 12.06.2020
Latest innovation from AKTAKOM allows you safely and remotely interact with your equipment while maintaining CDC recommended social distancing requirements.
APS-7306L DC Programmable power supply is the updated version of world famous AKTAKOM APS-7305L.
In 2013 at Best in Test Award competition annually held by American "Test & Measurement World" APS-7305L became the winner in 2 categories at once «Power supply» and «Test Product of the Year»!
AKTAKOM APS-7306L Benchtop Programmable Remote Controlled (USB and LAN) DC Power is designed for industrial, laboratory use and other engineering solutions. The device comes with AKTAKOM Power Manager Software for Windows (including Windows 10). Available software development kit (SDK) for custom software applications for LabVIEW, C++, LabWindows-CVI and MS VB is designed to help users in developing their own applications for AKTAKOM power supplies.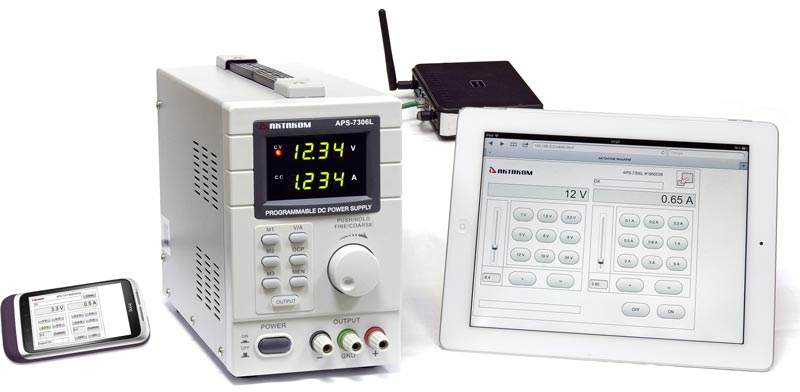 APS-73xxL programmable power supplies are capable of operating in several modes:
Manual control mode. Including the use of 4 memory cells to store preset voltage and current
Control mode with the built-in memory use.
Remote control mode to operate AKTAKOM APS-7305L DC power supply by computer via USB interface through AKTAKOM Power Manager Software. Moreover the USB interface has full galvanic isolation between the power supply and the computer.
Remote control mode to operate AKTAKOM APS-7305L programmable power supply by computer using an USB cable or LAN cable (ethernet).
The main features of the model:
dual LED display for voltage and current
coarse and fine adjustments of voltage and current
protection mode: current limiting
output connectors: insulated safety plugs
organic glass front panel / other panels made of steel
memory:3 programmable memories
computer connectivity: pc remote control via USB or LAN
software included for Windows XP, Vista and W7, W8, W8.1 (32 bits + 64 bits)
Find more details on page of
AKTAKOM APS-7306L
.
---
Related Information: