Compact professional AKTAKOM ACT-1112 cable locator

30.03.2020
When laying or repairing cable routes it's often necessary to detect cables and correctly determine their routes. And very often this is associated with a long time taken therefore, especially if the cable is located in a hard-to-reach place and if there are several cables in the conduit. In addition when repairing a damaged cable it is always necessary to accurately determine the place of breakage or short circuit, select the required conductor in the cable or cable assembly or determine the presence and location of protective devices in the circuit. In some cases the cable determining process has to be taken without removing the voltage from it.
Multifunctional AKTAKOM ACT-1112 cable locator is a perfect device for this type of work. Also it can be used for tracing metallic water and heating pipes. It is ideal for tracing cables in walls and underground, locating fuses/breakers on final circuits and locating interruptions and short-circuits in cables and electrical floor heating systems.
ACT-1112 is supplied as a complete kit containing a transmitter and receiver. Both modules are equipped with a large backlight LCD. And there is also one more useful feature that the device has – its receiver has a contactless voltage sensor (NCV) as well as a torch for the operation in dimly lit locations.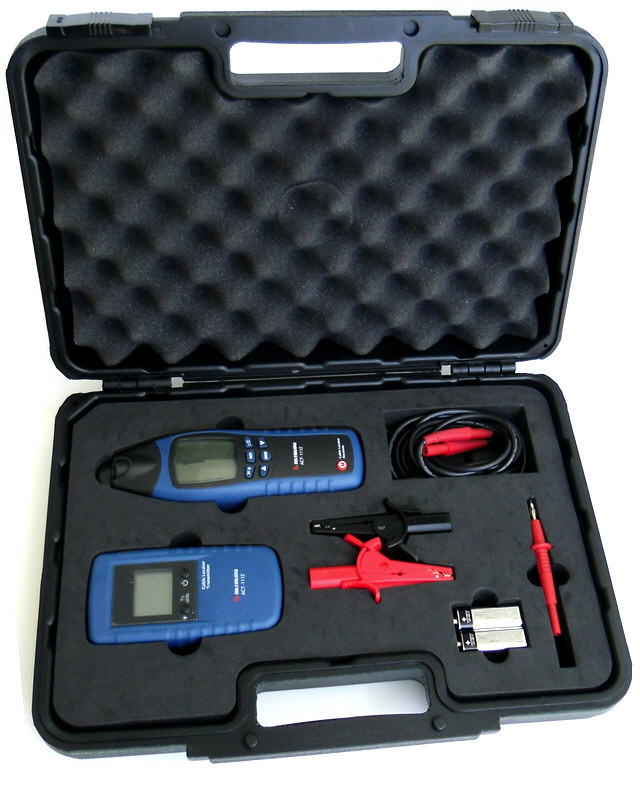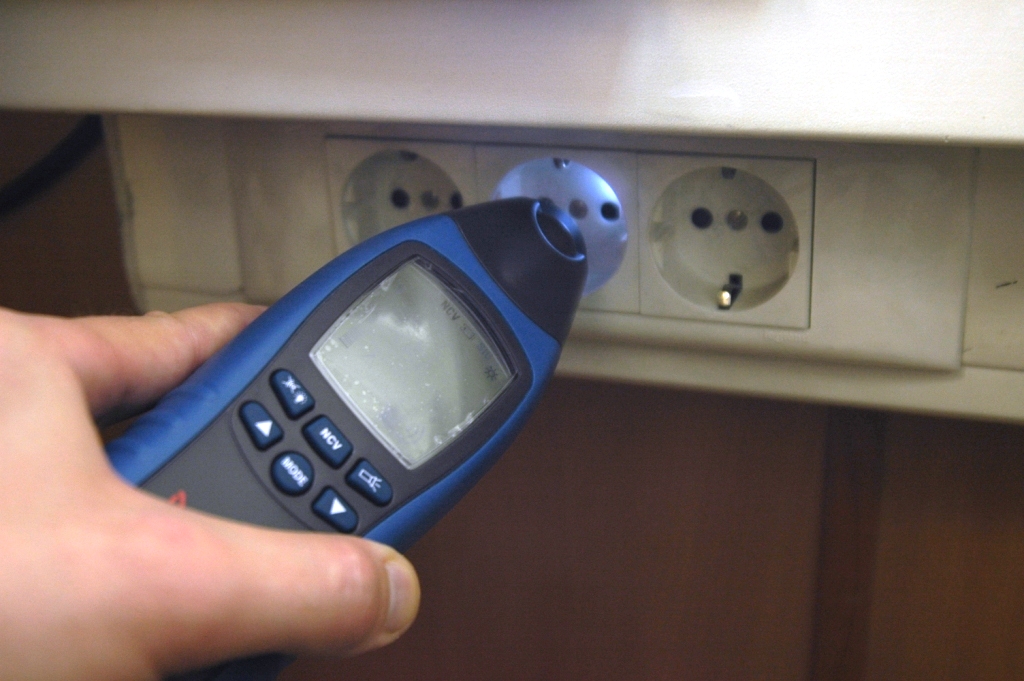 Among other features there is also auto power off function and automatic (or manual) adjustment of signal sensitivity receiving.
Technical specifications:
Voltage measurement range Transmitter: 12V, 50V, 120V, 230, 400V
Frequency range Transmitter: 0...60Hz
Output signal Transmittet: 125kHz
Voltage Transmittet: Up to 400V AC/DC
Tracing depth cable location Receiver: 0...8.2ft / 0...2.5m wall/underground cables
Main voltage detection Receiver: 0...1.3ft / 0...0.4m
For more details check AKTAKOM ACT-1112 cable locator page. There you will find more detailed characteristics as well as the operation instruction.
---
Related Information: